You can help us "MAKE IT BETTER"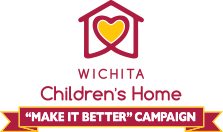 Every day, in our very own neighborhoods, children are abused, neglected, abandoned, exploited. From drug-affected newborns and battered toddlers to runaways and sex-trafficked teens, the Wichita Children's Home is always here for them—we never close.
You Can "MAKE IT BETTER" for Abused Children
With a Gift to Our Capital Campaign
For more than 125 years, we have cared for the community's most vulnerable residents. Our work is nationally recognized, but our aging facility is inadequate.
Your gift will create a bright, safe and cheerful environment that helps abused and abandoned children reclaim their childhood and begin their healing.
Your gift gives them a future.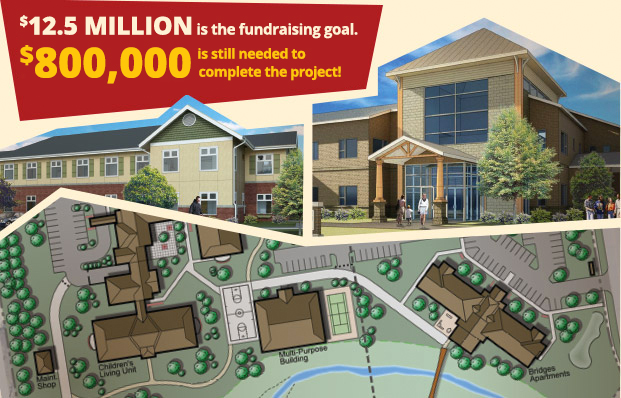 The 13.6-acre campus at 37th St. N. and Inwood will include a crisis care residential center, transitional-living apartments, a multi-purpose building and outdoor play facilities—plus comprehensive intervention services that our community's traumatized children and young adults desperately need.
"Too many children in our community have no one to 'MAKE IT BETTER' for them. Join us in resetting the future for these children."

—Barbara and Stuart Ray
Campaign Chairs
The thousands of children who come through our doors have faced more than anyone should have to endure. Will you give them hope?