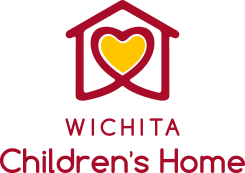 BRIDGES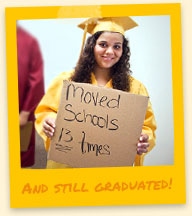 BRIDGES is a multi-site program providing safe and stable housing, counseling, education, life skills coaching and vocational preparation for 16 to 21 year olds facing challenges such as "aging out" of foster care, pregnancy and homelessness.
For more information, please email Jennifer Avery, BRIDGES Program Manager, at javery@wch.org.
To apply, click the link and submit your completed application.
About BRIDGES
A Program to Support Youth in Their Journey to Adulthood
On the streets or in unsafe living conditions, there is an at-risk population of young people in the Wichita community. No longer children and not quite adults, they lack stable housing and the ability to independently provide for themselves. They are at heightened risk for crime, substance abuse and exploitation. BRIDGES provides safe housing while these youths continue their education and develop the life and job skills necessary to become self-sufficient members of the community.
BRIDGES is funded by Housing and Urban Development, Health and Human Services, the Kansas Department for Children and Families, United Way of the Plains, and generous donors.
Who Should Apply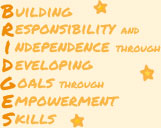 Homeless adolescents ages 16 to 21
Teen parents and their children
Youth living in an unsafe environment
Youth with no alternative living arrangements, who lack the skills to live on their own.
BRIDGES Provides:
Safe and stable housing in a dorm-like setting or apartment.
Guidance for developing skills needed to live independently
Education, assessments and referrals aimed at preventing and treating substance abuse
Referrals and access to medical and mental health services
Assistance developing job skills and obtaining employment
Support for completing academic goals, including high school, vocational training and college
Parenting education and support services
A Multi-Site Program
BRIDGES Youth Residential Center (YRC)
Focuses on building a foundation for youth living in a dorm-like setting by helping them complete high school and teaching independent living skills, such as nutrition, cooking and budgeting. Youth receive services from on-site staff and case managers.
BRIDGES Apartments
Advances to an apartment setting with more independence while still receiving necessary services from on-site staff and case managers.