Mark Your Calendars!
Save the date for our two annual fundraising events, and show your support through the contribution of your time and participation. Proceeds benefit the mission of Wichita Children's Home. If you are interested in hosting an event or becoming an sponsor, please contact us!
Featured Events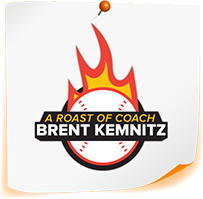 Join us for a Roast of Coach Brent Kemnitz
Join us for a Roast of Coach Brent Kemnitz to benefit the Wichita Children's Home on Thursday, November 10 from 5:30 to 9:30 pm at Wichita Marriott East! This roast will spotlight Coach Brent Kemnitz's life accomplishments and offer plenty of laughs. Attendees will hear from his former players and those that were influenced by him.
Tickets cost $100, and tables can be purchased for $1,000. Purchase tickets here and out-of-towners can book reserved rooms at Wichita Marriott East here.
About Coach Brent Kemnitz
Coach Brent Kemnitz has been a pitching coach at Wichita State University for 38 years, starting in 1979. Over that time, he has been recognized as one of the finest pitching coaches in the nation. His WSU staff frequently finishes in the top 10 in the nation in earned run average and has led the nation twice. He has coached 61 pitchers who have achieved All-Missouri Valley Conference honors a total of 102 times, 15 All-Americans and eight pitchers who were drafted in the first round of the Major League draft. Sixteen of his pupils at WSU have gone on to pitch in the Major Leagues.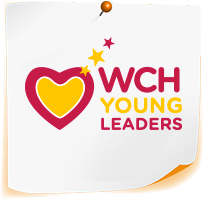 Join us for the Young Leaders Networking Event
Join us for the Wichita Children's Home first Young Leaders Networking Event on Tuesday, September 20 from 5:15 to 6:30 pm at Builders Plus Construction (formerly Big Dog Motorcycles)! There will be complimentary snacks provided by the Monarch and complimentary drinks from Central Standard Brewing. This event is the perfect opportunity to meet other young leaders in Wichita! Please RSVP at 316-681-6702 by September 16 or RSVP here.